Slide
Livermore Auto Glass Specialists
Windshield Replacement, Windshield Repair, Auto Glass Repair, Car Window Replacement
Slide
Livermore Auto Glass Specialists
Windshield Replacement, Windshield Repair, Auto Glass Repair, Car Window Replacement
Slide
Livermore Auto Glass Specialists
Windshield Replacement, Windshield Repair, Auto Glass Repair, Car Window Replacement
Windshield Replacement Livermore
Livermore Auto Glass and Windshield Repair Specialist operates to cater to clients' requirements with various types of vehicles and provide them with the best windshield repair and replacement services in Livermore, CA. At Livermore Auto Glass and Windshield Repair Specialist, we know that a broken windshield is one of the If you require windshield replacement or car window repair in Livermore, CA, look no further than the experts at Livermore Auto Glass. We specialize in auto glass repair and replacement, from small chips and cracks to complete windshield replacements. We use only the highest quality materials, and a 100% satisfaction guarantee backs our work.
We also offer a mobile service so that we can come to you at your convenience. We understand that your time is crucial, and you may not be able to come to us, so we are more than happy to come to you.
No matter what your needs are, we'll be able to provide you with the highest quality repair possible. So don't wait any longer. Visit Livermore Auto Glass & Windshield Repair Specialist today for guaranteed customer satisfaction!
Come to see us when you need the best auto glass repair and replacement services in Livermore, CA. Our team is here for all your needs!
Request a quote
---
Our Services
When you need work on your car's windows and windshield, head to the experts at Livermore Auto Glass. Our expert technicians specialize in fixing all sorts of issues focused on safety so that we can take care of them immediately without sacrificing personalized service!
Broken windshields are dangerous and can cause delays that put everyone around them at risk. Get your car fixed as soon as possible with the help of our specialists!
Windshield Repair
If you have had your windshield replaced recently, there's no better time than now to get the job done right. A specialized service from our auto glass experts will make sure that everything is running smoothly and without any delays!
Your car is an investment and should be treated as such. With Livermore Auto Glass and our experience repairing all types of windows for cars or trucks – you can trust us! We guarantee high-quality work without damaging any other part of your vehicle, so installation goes as smoothly as possible while being ready when needed, most thanks to a team that serves its customers' needs first with professionalism at its best.
Auto Back Window Replacement
With a team of experts who have been in business for over 20 years, it's no wonder that Livermore Auto Glass and Windshield Repair Specialists are considered some of the best around. We offer window replacement services as well, which ensure safety while driving by providing visibility throughout all road conditions with top-quality workmanship – guaranteed!
You should hire our auto glass repair and replacement services to ensure you are getting quality services in Livermore. Your expectations are met in terms of the quality and overall result of the auto glass repair and replacement procedures.
Need some help with your car? See us at Livermore Auto Glass, where our technicians use only quality tools and equipment to ensure that you get high-quality service. We have deals for anyone's budget, so stop by today!
Windshield Replacement
We know that your busy schedule doesn't always allow for the convenient hour-long wait time required when getting a windshield replaced. That's why we offer same-day service in ALL LIVERMORE AUTO GLASS locations! We offer the most cost-effective and convenient windshield replacement services. Our team of experienced technicians will come to you at any time that suits YOU best!
We know how unfortunate it is when your windshield cracks. It's an inconvenient thing to deal with on your own! Luckily, we're here at Livermore Auto Glass and Windshield Repair Specialist, who will come to assess everything right away so that nothing goes wrong. We also work together to find the best repair time to make this process as easy as possible.
Our customers are always kept in the loop about their car repairs, and they feel confident knowing that if anything goes wrong with a repair, we will be there for them. We offer mobile units, so people don't have to wait around on busy days while waiting to bring their cars into the shop!
When you need your windshield replaced, the process must be accessible and worry-free. Our professionals will work diligently to make sure everything goes smoothly to get back on track quickly!
Don't wait any longer. Call us today to schedule an appointment!

Windshield Repair
Your car's compartment is built to keep you safe, with airbags that can help protect against injury or death in case of emergency. A properly installed windshield ensures this vital aspect remains intact during any crash protecting yourself and those around your vehicle from potential harm.
If you want to make sure that your car's windshield is installed correctly and safely, it must be done by a company like ours. We pride ourselves on providing quality service in all areas of our business, including customer satisfaction which can only happen with good old-fashioned hard work!
If you have a small crack or chip in your windshield, it's essential to get it fixed as soon as possible. Patching can turn into an even bigger problem and lead up to the shattering of the entire window! We offer auto glass services which will fix any damages on behalf of our customers' cars no matter how big they might seem at first glance – don't let this become what happens next!!
We are the auto glass shop that's open 24 hours a day, seven days a week! Our team of experts can fix the windows on any car. Whether you need a windshield or side window repairs and replacements; rearview mirror replacement – we've got it covered at an affordable price with fast service.
When you need auto glass repair or replacement services in Livermore, our 24/7 on-call team is ready for your call!
Our Values
FAMILY
Family Owned Business, Est. 1999
TRUST
Truthfulness is the foundation of all human virtues
LOCAL
We are local to the Livermore Region
Skilled Techs
Top industry technicians backed by our lifetime warraty
Car Window Replacement
We all know how important it is to keep our cars safe and functioning at their peak performance. We offer auto glass repair services, which ensure that your windows stay in good shape for as long as possible!
With our quick and efficient service, you can rest assured that your car's windows will be repaired or replaced correctly. We offer a warranty on all of our work to give peace of mind knowing there are no hidden costs from warranty claims down the line. We take pride in our ability to provide a wide range of services that meet your individual needs. No matter what type or severity, we can fix it!
Our certified experts use the latest technologies and techniques, so you don't worry about being left high-and-dry with an inefficient repair job from someone who doesn't know their way around the glass. We care about our customers and want them to feel welcome in the shop. We have a team of experts ready with fast turnaround times and outstanding customer service standards – so you can rest assured that when people come into this place, nothing will be left undone!
Whether you need a new windshield, side windows, or rear window, our team can help. We also offer various other services such as tinting and chip repair to make sure your car looks good from both sides!
If you need Livermore's best auto glass repair and replacement services, then look no further than us!

Auto Back Window Replacement
When you need new windows, it's essential to find a professional company with experience. Our team at Livermore Auto Glass has been in business for over ten years and only uses high-quality materials that ensure your safety during installation!
Keeping your car in good shape is essential to driving safely. If something happens, every part of the vehicle will come together to protect against accidents and scratches from outside elements like dirt or other cars' tires bumping into yours.
If you have noticed your back windows becoming damaged or even broken, it is time for a replacement. The new panel will not only provide better ventilation but also give an improved view of what's behind while driving which can make all the difference when merging onto busy roads!
We're here to help you get your back windows working again! Our team of experts will always apply the best solution per your vehicle model, condition, or make & style driving around town.
If you need a company that can provide high-quality results and stands by its work, look no further than our team of experts. We know to make sure your project gets completed successfully!
Contact us today to schedule a consultation. Our team will be more than happy to answer any questions and provide you with estimates for your job needs!
Top 10 Reasons to Choose Livermore Windshield Replacement for Your Auto Glass Needs!
#1 Windshield Repair Livermore
Local Auto Glass Livermore
We know that the Livermore area is your home, so we've got you covered. You won't have to worry about any big companies driving up prices or taking longer than they should-we're all in this together!
Affordable Windshield Repair Livermore
We don't want to oversell you on the job, but if your windshield is salvageable, then we'll let you know that this will be a straightforward repair. You won't have any extra charges for our services! We offer quality service at an affordable price and enjoy working with both new customers and returning ones who appreciate the great value in every experience they receive from us.
Friendly Car Window Repair Livermore
It can be a tough decision when there are so many options out there, but don't worry because we've been in this business since day one and know what it takes! We provide quality service with friendly contractors who will follow through until they exceed your expectations.
Trust Glass Company Livermore
We've built our auto glass repair business on word of mouth, and we continue to do that. For us, gaining trust from customers is crucial! That's why when you call for a quote or schedule an appointment with one of our experts – not only will they arrive right away, but their artistry guarantees your satisfaction because it'll be done right!
Professional Livermore Windshield Replacement
The best window replacement contractors are here at Windshield Replacement Livermore. When you need your car windows replaced, do not hesitate to take advantage of our services because we know that efficiency is critical in ensuring customer satisfaction! Not only will they be able to handle any concerns quickly and effectively, but being cross-trained means there's someone available who can assist should another department become necessary.
"I've tried other windshield repair companies, but Livermore Windshield Replacement is the top notch A1 company you want to call no doubt. They are certainly the best of them all. Auto Glass Repair Liversmore brings efficiency and simplicity to a new level."
---
Jane Loren
Livermore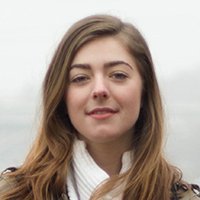 "The service is friendly, the results are of high quality. My car side window was broken into and I did not want to drive around with a bag on my window. I called Windshield Repair Livermore and they came out right away! They're now one of my favorites in town because their customer care is unmatched by any other company that advertises themselves as being reliable or trustworthy for auto glass repair services!"
---
Dana Rosen
Livermore
"It is such a relief to know that Windshield Repair Livermore can come right away. I was worried about my windshield because it had rock chips all over, but they were able to make the repair and now my car looks like new!"
---
Madelaine Taylor
Ulmar
Windshield Replacement Livermore
Livermore's #1 Auto Glass Repair and Replacement Company
The Livermore region's leading professional Windshield Replacement service since 1999.
We're available
9:00 am – 5:00 pm
8:00 am – 6:00 pm